WE BUILT THE DREAM!!!
We are very grateful for everyone who supported the project from start to this stage, from every parent who took part in the consultation stage, members of fundraising team, including our Crowdfunding donators, our early year's partners (see below), our playground design company-G L Jones, the Harrow Community and Engagement Councillor, Sue Anderson, Cedars Pre-school and our partnership with early years' providers, and the Harrow Council Inclusion Fund managers, and the Harrow Parks Management Team, Desiree Mahoney and Dave Corby. It has truly been a community vision with a truly concerted community effort to get us to this stage- Phase 1.
Our early year's providers and partners in our inclusion funding bid were:
Cedars Pre-school
Cricket Nursery
The Little Academy Day Nursery & Pre-School
St Panteleimon Nursery School
Harmony Nursery
The specialist equipment was all chosen by families in the consultation stage. The important aspect of the design was to ensure the wetpour surfacing allowed wheelchair users to access all areas and all the play equipment. Further consideration was given to equipment that ensured children with any physical ability would be able to play and interact with each other, thus removing barriers to inclusion. The total concept and design of the playground were to TURN INCLUSION ON ITS HEAD and allow disabled and non-disabled children to play next to each other in the same park for FREE. This means one family can have their disabled and non-disabled siblings play together without having to pay a visit to other specialist centres and facilities outside London. We believe this truly represents INCLUSIVE PLAY. We hope to improve other local parks in Harrow with more specialist equipment and ensure there are more choices for as many families with disabled children who want and need these spaces.
Phase 2 will be the completion of the project with the remaining equipment, (please see the main picture above).
One of the residents that inspired the playground was Saeed Qureshi, who's mum Nerea Hunter was the driving force behind research into suitable equipment. Saeed now plays on a swing like any other child. His condition means that it is difficult for him to access normal local short break provision and in fact, this playground is the only place he can play locally for FREE!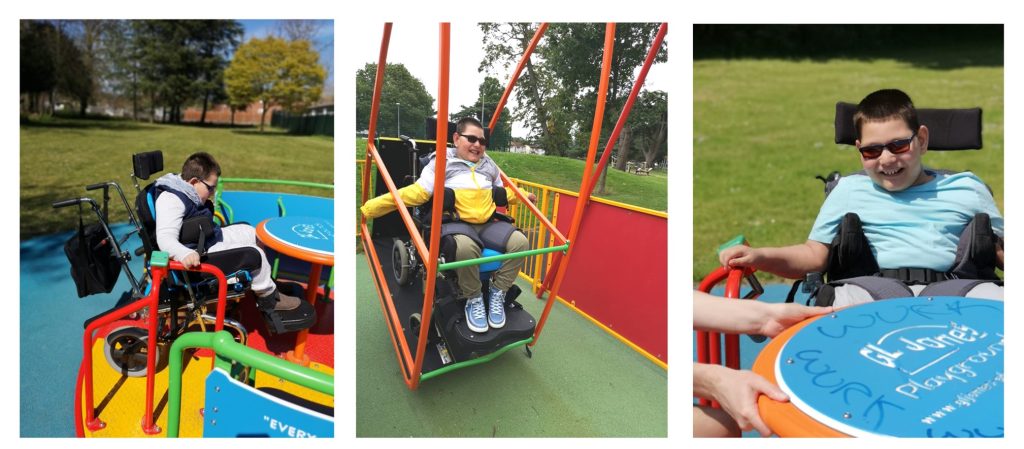 We are pleased to announce that is open to the public. The path from the main park to the playground to make it truly accessible to wheelchair users HAS BEEN COMPLETED! Wheelchair swing users will need to purchase a Radar key (also used to open disabled public toilets)
This achievement has been a partnership and co-production exercise involving various members of the SEND community in Harrow over several years and demonstrates how we can all make a difference. Help us complete the project and finish BUILDING THE DREAM. Watch this space for further news on how the community uses the space for learning and socialising.
For information on how you get involved to help us finish building the dream, please contact us at info@specialneedscommunity.org.uk.
WHERE IS THE PLAYGROUND?
The Cedars Open Space lies next to the Cedars Community Centre astroturf football pitch and offers a children's playground with a separate adventure playground with swings, seesaws, and a zip line.
There is also a basketball court which is ideal for pick up games and informal basketball. The Cedars is popular for walking and has a standalone goal for football and an adjacent grass area.
Find out more about other play activities: CLICK HERE
You can find the playground in Cedars Park, at the back of the Kids Can Achieve (Cedars Hall) building, for the Google Map link: CLICK HERE
How does the wheelchair swing work?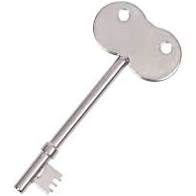 Please note, you will need to purchase a RADAR key to be able to unlock the swing. You can buy for approximately £2.99 from Amazon.
Please see this link below to the manufacturer G L Jones' website for more information:
To watch the video of how to use the wheelchair swing, CLICK HERE